Join the ControlUp Community
Tap into a wealth of knowledge from your peers, industry experts, and the ControlUp team, deepening your understanding of ControlUp products and solutions.
Ask us anything, network with like-minded individuals, and share your unique insights.
As a member, you will stay ahead of the rest. You will be informed of the latest ControlUp features immediately upon release and many times prior via our beta channel.
Today in the Community
1,675+ Members and over 62,000+ Messages Shared
Experience the ControlUp Community
From the Community
"As a ControlUp partner, the Community helped me to expand on my long-standing relationship with ControlUp. Expanding it beyond support to the development and management, having those direct discussions about the product's new releases and what the future brings is key to how I can develop the road map for our service.
The most enjoyable aspect of the community is talking with passionate users about the product, hearing what they are doing, and/or having issues developing those new contacts and friendships."
Luke Irvine
Senior DEMMS Analyst – Digital Workspace Team at Presidio Europe
"In the ControlUp Community, you will have direct access to ControlUp employees and ControlUp masterminds from all over the globe. Besides the products, you will find like-minded people with whom you can discuss nearly every topic you can imagine. Whether you want to discuss an issue you face, discuss an architectural setup, or create a feature request.
The ControlUp Community has you covered. It's a place full of friends which feels like home.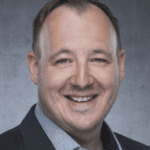 Markus Zehnle
Consultant at braincon GmbH

The Conversation Lives within Slack!
Slack allows us to stay on the same page and learn faster by bringing the conversation into one place.
The ControlUp Community is accessible via your favorite web browser, local Windows or Mac Slack app, or your mobile device (Android and iOS).
Don't Miss Out!
Join the ControlUp Community Today!